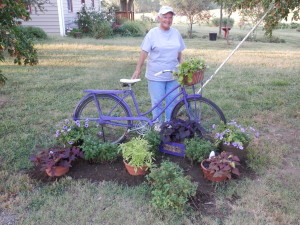 Located along the Smoky Hill River, Morford Lavender Farm has a rich history dating to the days of US Calvary troops, a fort to make safe passage for settlers heading West toward Denver and beyond, as well as a new railroad being built to cross the prairie connecting East and West. The original part of our home dates to the days when General Custer, Wild Bill, and other notorious wild West characters may have frequented a trading post housed here. They, travelers on the Butterfield Trail (connecting Kansas City to Denver), soldiers (original Fort Harker was located about 200 yards from the house) early settlers, and railroad workers could get their needed supplies here.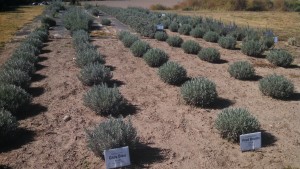 The land has some top soil, but underneath is pure sand, revealing a time in history in which this was part of the river bed. The rolling hills of this area makes for good drainage and most of our land repels heavy rains when they rarely come. Though this area is zone 6a by the new USDA mapping, we experience 20-40 or more days of temperatures over 100 in the Summer, and Winter temperatures of 10-15 below zero. With very hot summers, our 30" of rain in a year is putting our subsoil moisture at a continuously dangerous level.  In recent years, climate change has resulted in more extreme temperature fluctuations in the Fall and Spring which has contributed to significant winter losses.
Wildlife is plentiful in this area. Wild turkeys, deer, bobcats, coyotes, and foxes are plentiful. With the river just a couple hundred yards from the house, and the river bed covered with trees, there is a great shelter for many species of birds.  Our bird feeders attract many birds, and as thre birds kick out seed from the feeders, our free-ranging chickens and many rabbits love the 'discarded' grain!  The woodpeckers, finches, cardinals and many other species provide a special atmosphere here on the farm.
Our greenhouses provide a great environment for propagating lavender, along with housing Wanda's cacti collection, and other special plants we have collected over the years.
Our home on the range is the only home we have had since we were married in 1999.  And, like many of you, THERE IS NO PLACE LIKE HOME!!